Krill oil goes beyond fish oil with better absorption, superior bioavailability, and more targeted benefits. This list ranks and reviews the top five products on the market to bring the best krill oil to your wellness cabinet.
You may have heard of taking fish oil for heart and brain health, but have you ever considered the benefits of krill oil? Krill oil is emerging as a remarkable health supplement. One of krill oil's key advantages is that its fatty acids are stored as phospholipids, making it more bioavailable than fish oil; this means that krill oil is more easily absorbed by the body. Furthermore, fish oil may potentially contain heavy metals, whereas krill, being lower on the food chain, has a much lower risk of containing the heavy metals that can cause toxicity.
Krill, a small ocean crustacean resembling shrimp, is harvested through fishing to obtain krill oil. The oil is then extracted from the krill. Oil sourced from krill contains DHA (docosahexaenoic acid), an omega-3 fatty acid commonly included in baby formula to promote brain development and in prenatal supplements for fetal development.
Taking DHA has been associated with easing symptoms of ADHD, supporting brain health, managing depression, reducing the risk of heart disease, and reducing inflammation. Krill oil also contains EPA (eicosapentaenoic acid), which offers numerous benefits, such as combating heart disease, rheumatoid arthritis, menopause, lupus, depression, and ADHD.
You May Also Like:
Building Lean Muscle: 7 Amazing Tips That Actually Work
Battle of the Oceans: Unveiling the Truth Behind Costco Omega 3 vs. Kori Krill Oil
When looking for the best krill oil, there are many factors to consider, including ingredient purity, transparency, sustainability, and dosing. It is recommended that you take at least 250 mg of EPA and DHA combined per day to reap health benefits. Unfortunately, many supplements on the market contain lower doses of these omega-3 fatty acids, rendering them ineffective. To aid in your decision-making process, below we'll highlight the five best krill oil supplements and determine the best one for your overall health.
Choose the Best Krill Oil: Top 5 Products Ranked & Reviewed is an original (News7Health) article.
Best krill oil for your overall health:
5: Kirkland Signature Krill Oil
Kirkland Signature is a brand commonly available at Costco. Kirkland Signature Krill oil contains CCs and astaxanthin. However, it is low on phospholipids, which may hinder its absorption by the body. Kirkland Signature is certified sustainable by Friend of the Sea and undergoes third-party testing to ensure quality. The dose of EPA and DHA combined is 90 mg, much lower than the suggested daily dose. The astaxanthin content is minimal, measuring only 0.15mg, and is sourced from wild salmon oil.
There are 160 soft gels in a bottle, providing 160 servings. Each bottle costs $29.95 on Amazon. This product has no fillers and is free of artificial flavors and preservatives, yeast, starch, gluten, trans fat, and lactose. Kirkland Signature Krill Oil lands at #5 on our list due to its significantly lower dosage than the recommended levels.
Best krill oil for your overall health:
4: NativePath Antarctic Krill Oil
NativePath is a doctor-designed supplement company. Their Antarctic Krill Oil contains omega-3 fatty acids, phospholipids, and astaxanthin. According to their website, their krill comes from Antarctic water; however, limited information is given regarding their sourcing practices. Third-party testing is considered the best way to ensure product purity, but NativePath relies solely on in-house testing.
According to NativePath, all their ingredients are sustainably sourced and come from nature. Each soft gel contains 30 mg of EPA and 20mg of DHA, falling below the recommended daily dosage. One bottle of 30 soft gels is priced at $37. Due to the inclusion of astaxanthin and claims of sustainable sourcing, NativePath secures #4 on our list.
Best krill oil for overall health:
3: Viva Naturals Antarctic Krill Oil
Viva Naturals Antarctic Krill Oil is third-party tested to ensure quality. Their website is transparent about their krill sourcing. Viva Naturals states that their krill is sustainably sourced and harvested at their "floating factory." Upon harvesting, the krill is promptly frozen to preserve freshness. However, the manufacturing processes after extracting the krill oil are not clearly disclosed. Antarctic Krill Oil has 255 mg of combined EPA and DHA.
This supplement also contains 1.6 mg of esterified astaxanthin; it's important to note that esterified astaxanthin is chemically processed and not naturally occurring in krill oil. The company highlights that their product has no fishy odor, thanks to their proprietary capsules, and contains no binders or fillers. A bottle of Viva Naturals Antarctic Krill Oil contains 60 capsules, providing 30 servings, and is priced at $29.95.
Best krill oil for overall health:
2: 1MD Nutrition KrillMD Antarctic Krill Oil
1MD works with board-certified physicians to deliver quality products. They assert that their KrillMD Antarctic Krill Oil is sustainably sourced using responsible fishing practices. This supplement contains 295 mg of combined EPA and DHA, which exceeds the minimum daily requirement. KrillMD Antarctic Krill Oil contains 2 mg of astaxanthin and is high in phospholipids, enhancing its bioavailability. The product is claimed to be without GMOs, dairy, peanuts, and wheat.
KrillMD Antarctic Krill Oil is third-party tested. However, there is little information about their manufacturing processes. A bottle of this supplement contains 60 capsules, which is 30 servings, and costs $40.99. The higher dosages of active ingredients present in KrillMD Antarctic Krill Oil contribute to its ranking at #2 on our list.
Best krill oil for overall health:
1: Kori Krill Oil – Krill Oil Softgels
Kori Krill Oil takes the number one spot for their Krill Oil Softgels. They own the boats that catch and harvest their krill, as well as the production facility that manufactures their softgels. Kori Krill Oil boasts sustainable sourcing, backed by their Marine Stewardship Council certification. Each softgel contains 250 mg of combined EPA and DHA, which meets the daily requirement. Notably, the softgels also provide 60 mg of choline, an essential nutrient that helps support the brain and nervous system. The supplement provides increased bioavailability due to its high levels of phospholipids and a content of 0.12 mg of astaxanthin.
Kori Krill Oil is transparent about its production process, from the sea to the bottle. This product boasts no fishy aftertaste. Kori Krill Oil softgels consist only of krill oil and capsule ingredients: gelatin, sorbitol, glycerin, and purified water. Furthermore, these softgels are third-party tested for purity. The product is without GMOs and artificial colors, flavors, and preservatives.
Kori Krill Oil offers capsule sizes from 400-1200 mg. A bottle of 1200 mg contains 30 capsules and costs $19.99. There is also an option to subscribe and save for a reduced cost of $17.99.
According to CEO Nancy Chan, "State-of-the-art krill harvesting vessels have sophisticated GPS systems onboard. That means every bottle of Kori Krill Oil is fully traceable back to the exact spot in Antarctica where it was harvested." There is a tracing feature on their website, allowing customers to enter the lot number and find the precise sourcing location of their krill.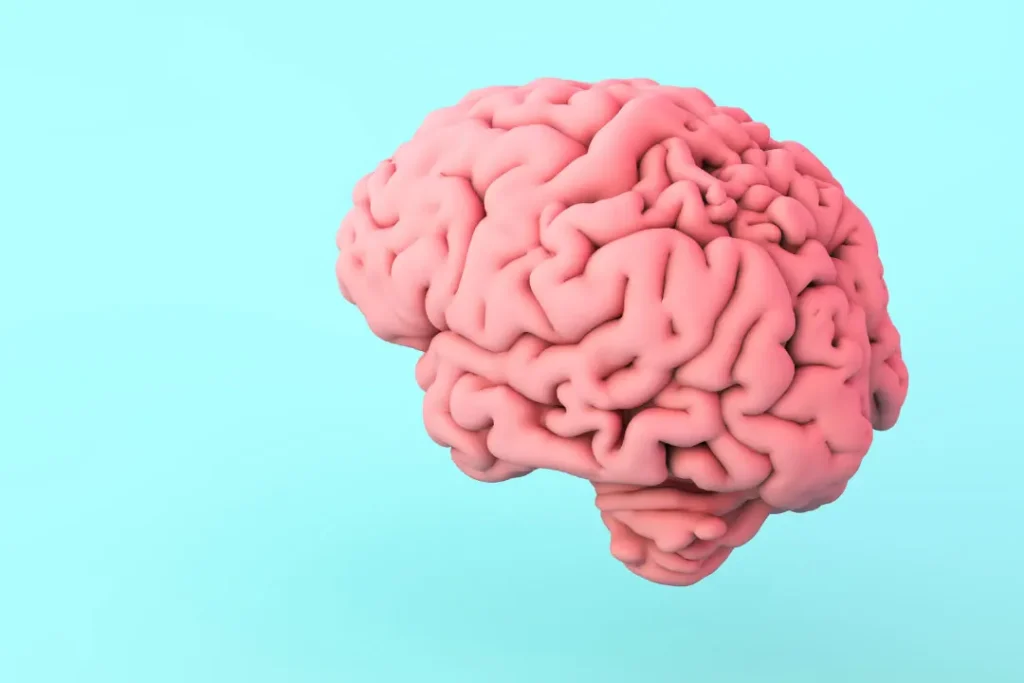 Choosing the best krill oil supplement
Finding the right krill oil supplement can be a challenging task. When searching for a high-quality supplement, you should pay close attention to sourcing information and determine whether a product is third-party tested. You also want to pay attention to the supplement's DHA, EPA, and omega-3 content to ensure you are getting an adequate dosage to reap the full benefits. As with all supplements, it's advisable to consult your doctor before adding them to your routine, especially if you are taking medications. Adding krill oil to your regimen may be the key ingredient for leading a healthier life.
Further reading:
Cleveland Clinic: A Look at Krill Oil's Benefits
National Library of Medicine: Omega-3 Fatty Acids and Cardiovascular Disease
Cleveland Clinic: Omega-3 Fatty Acids
Important Note: The information contained in this article is for general informational purposes only, and should not be construed as health or medical advice, nor is it intended to diagnose, prevent, treat, or cure any disease or health condition. Before embarking on any diet, fitness regimen, or program of nutritional supplementation, it is advisable to consult your healthcare professional in order to determine its safety and probable efficacy in terms of your individual state of health.
Regarding Nutritional Supplements Or Other Non-Prescription Health Products: If any nutritional supplements or other non-prescription health products are mentioned in the foregoing article, any claims or statements made about them have not been evaluated by the U.S. Food and Drug Administration, and such nutritional supplements or other health products are not intended to diagnose, treat, cure, or prevent any disease.