Fighting to keep your eyes open? You're not alone. The average diet is full of foods that work against us, dragging down energy and productivity. Thankfully, there are powerful superfoods for energy that can take you from dull to dazzling. Check out seven superfoods for energy and tackle today head-on.
Over 60% of Americans experience fatigue and lack energy in the mornings. While many people turn to sleep aids and other medications to combat morning exhaustion, a simple change in diet could be all it takes to wake up feeling refreshed and vibrant.
The problem many Americans face is a lack of nutrition, which could lead to feeling sluggish. Many healthy foods have become more expensive, leading many to turn to more cost-effective packaged meals with higher amounts of salt and sugar. The result: 42% of U.S. adults are considered obese, and more than 97 million U.S. adults suffer from pre-diabetes.
You May Also Like:
Should You Try Supplements for Gout? Here Are the Facts
Spring Valley Probiotic Multi Enzymes vs Friska Probiotic/Enzyme Formulations
Taking care of your body does not need to be expensive. Certain foods within the aisles of your local grocery store are rich in nutrients and compounds that benefit your health. These foods are also known as "superfoods" because they are healthier than your average fruits and vegetables. Read on to learn about 7 of the most potent superfoods and how they can help you take control of your day.
7 Superfoods for Energy That Can Improve Your Productivity is an original (News7Health) article.
Superfoods for energy:
Spirulina
Spirulina was one of the superfoods consumed by the ancient Aztecs before the arrival of the Spanish. While spirulina is rich in various vitamins and minerals, it is also perfect for giving the body energy because it uses B6 vitamins. B6 vitamins convert proteins, fats, and carbohydrates into glucose, giving the body energy. Spirulina is also a good source of chlorophyll. Chlorophyll can increase oxygen flow throughout the body to prevent fatigue.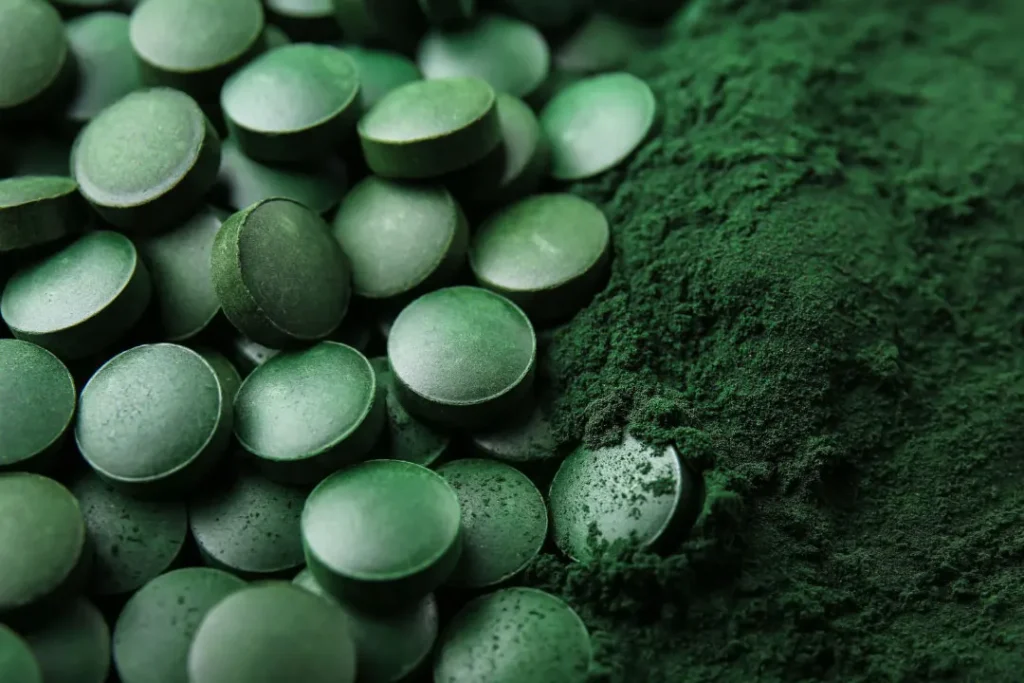 Superfoods for energy:
Wheatgrass leaf
Wheatgrass leaf is a superfood dense in vitamins, minerals, and antioxidants that rejuvenate the body and help you feel refreshed in the mornings. The antioxidants found within wheatgrass fight the oxidative stress that leads to cellular damage and fatigue.
Another indicator that wheatgrass can help the body produce more energy is its natural supply of iron. Iron is a mineral that delivers oxygen to cells and tissue. With a higher iron intake, the body can efficiently disperse oxygen, thus increasing energy.
Superfoods for energy:
Chlorella
Found within chlorella are omega-3 fatty acids. These fatty acids help maintain cell membrane integrity and brain function. The cell membrane is essential and is located in the mitochondria, an organelle that creates most of the energy for cells. The contributions of Omega-3 fatty acids to energy and mental clarity make chlorella a fantastic superfood for maintaining energy throughout your day.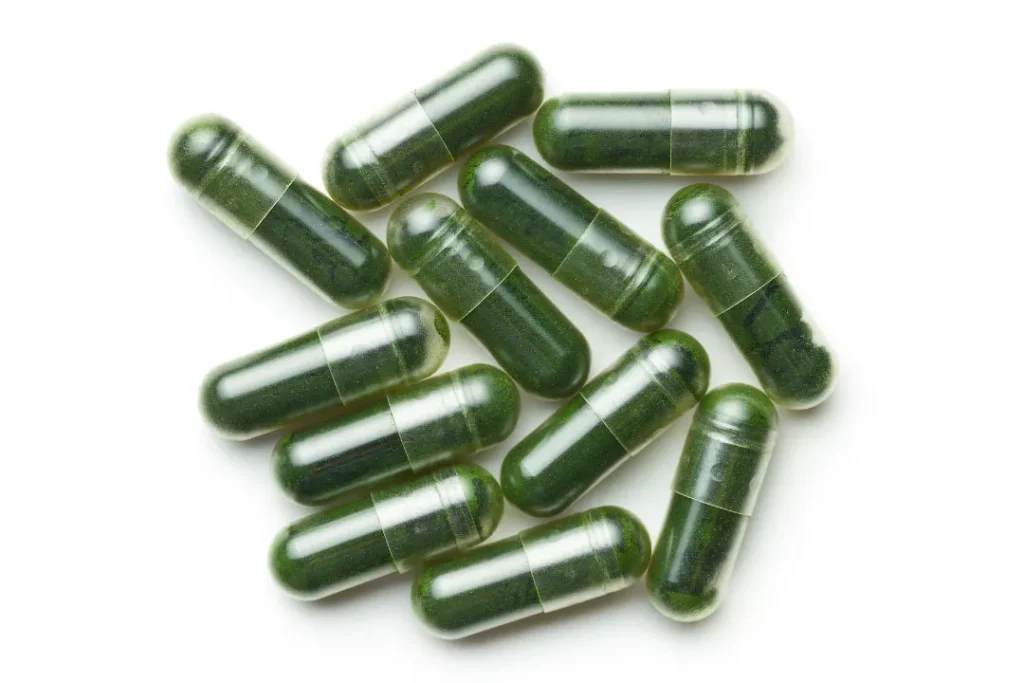 Superfoods for energy:
Beetroot
Beetroots are a superfood rich in nitrates which the body converts to nitric oxide. When it comes to increasing your energy levels, nitric oxide aids in relaxing and dilating blood vessels to improve blood flow. This increase in blood flow enhances the body's energy levels. This improved blood flow also affects the brain, enhancing cognitive function and improving mental clarity.
Superfoods for energy:
Spinach
Spinach is an excellent source of iron, but it is also rich in vitamin C. Vitamin C further supports iron absorption from plant-based sources and helps the body convert food into energy. This essential vitamin can also serve as an antioxidant and protect cells from the damage that causes fatigue.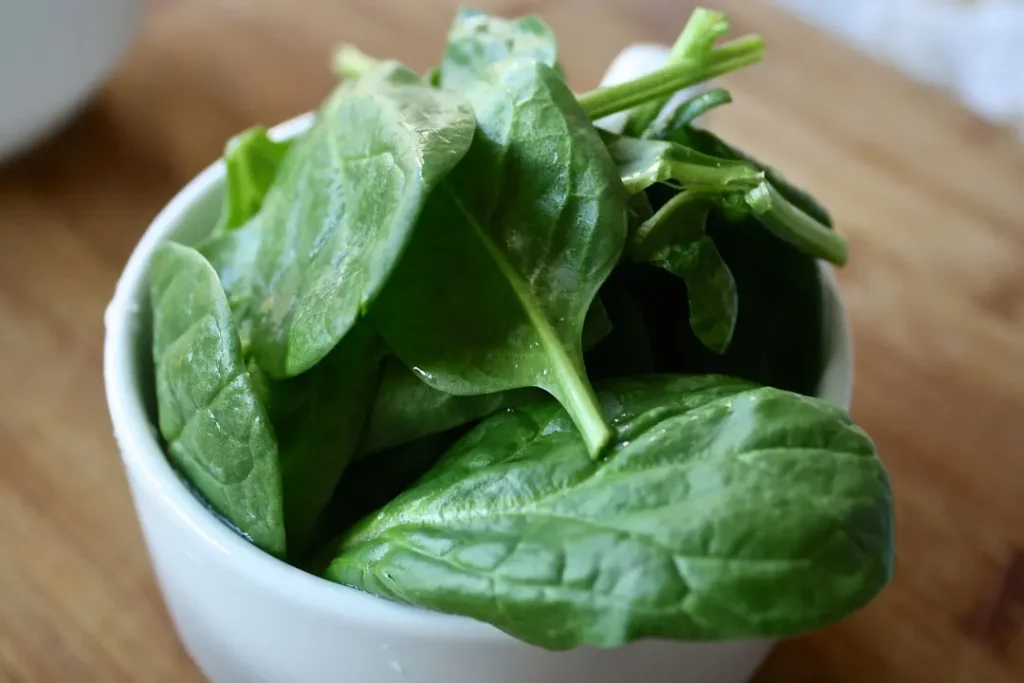 Superfoods for energy:
Goji berries
Goji berries are perfect for productivity because they are a superfood rich in antioxidants. They contain beta-carotene, vitamin C, and zeaxanthin, antioxidant compounds that reduce oxidative stress by neutralizing free radicals. Typically the damage free radicals exert on cells drains the body's energy, but goji berries offer cells protection, increasing overall energy.
Superfoods for energy:
Acai berry
Between their antioxidant levels, high levels of nutrients, and healthy fat content, acai berries are a commonly used superfood for any problem that ails the body. Acai berries can help maintain cell health and increase blood flow, leading to an overall boost in daily energy.

Because of acai berries' unique flavor profile, they are frequently found in smoothies and nutrition formulas. The taste offers depth in flavor and can pair well with most ingredients for unique flavor combinations.

The benefits and flavor of acai berries are used in Nuzest's Good Green Vitality. Good Green Vitality is a superblend of natural ingredients designed to give your body the energy it needs throughout the day. Simply mix it with water or juice to experience its formula of 24 vitamins and minerals and 75 other ingredients, including goji, beetroot, chlorella, spinach, wheatgrass leaf, and spirulina. Good Green Vitality was created to give you an all-natural way to stay productive while maintaining strict quality standards.

Trevor Bolland, the founder of Nuzest, says, "We use government certified, GMP contract manufacturers to make our products and undertake HACCP certification ourselves to ensure quality at every point. Simply put, we've got the regulations and certifications to give you the best."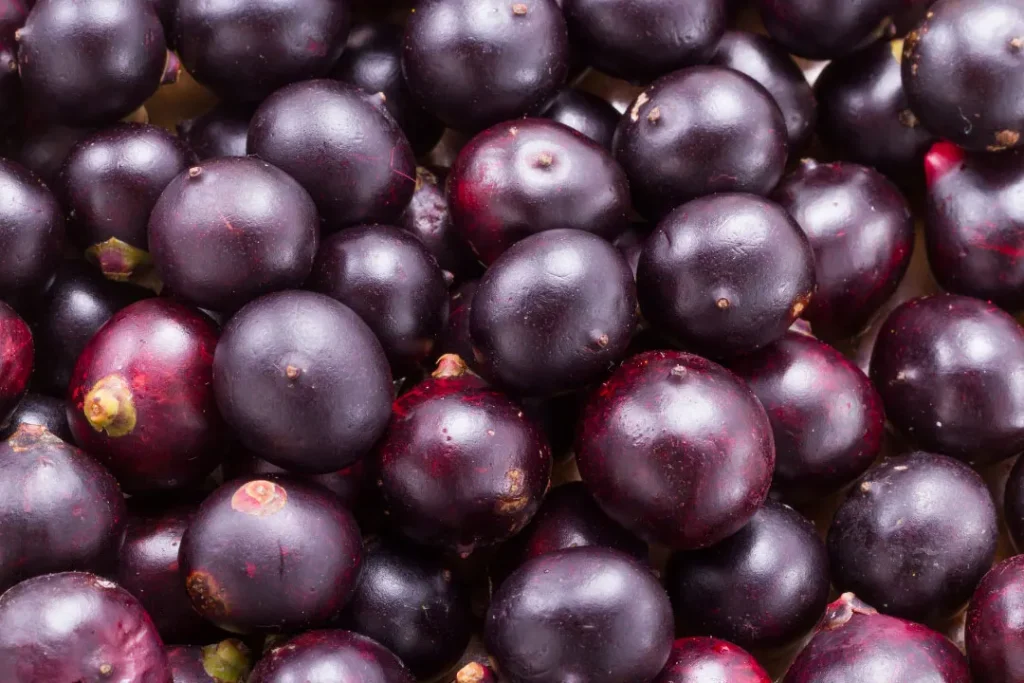 Incorporating superfoods into your lifestyle
Getting the energy you need to be productive doesn't need to be a challenging task. By simply making slight adjustments to what you eat, you can be on your way to waking up feeling refreshed. Good Green Vitality is one of the easiest ways to meet your energy needs and stay healthy, but it's not the only way.

By understanding how nutrition works, you can develop a diet of superfoods that help increase vitality. Incorporating these superfoods into your meals can increase energy and promote a healthier lifestyle.
Further reading for additional references:
Cleveland Clinic: What Is a Superfood, Anyway?
National Library of Medicine: Oxidative Stress is a Convincing Contributor to Idiopathic Chronic Fatigue
National Library of Medicine: Nitrate and nitrite in biology, nutrition and therapeutics
Important Note: The information contained in this article is for general informational purposes only, and should not be construed as health or medical advice, nor is it intended to diagnose, prevent, treat, or cure any disease or health condition. Before embarking on any diet, fitness regimen, or program of nutritional supplementation, it is advisable to consult your healthcare professional in order to determine its safety and probable efficacy in terms of your individual state of health.
Regarding Nutritional Supplements Or Other Non-Prescription Health Products: If any nutritional supplements or other non-prescription health products are mentioned in the foregoing article, any claims or statements made about them have not been evaluated by the U.S. Food and Drug Administration, and such nutritional supplements or other health products are not intended to diagnose, treat, cure, or prevent any disease.