Hair loss has a profound impact on self-esteem and emotional well-being. Embrace the potential for growth, resilience, and self-discovery as you embark on the path to regaining not only your hair but also your self-assurance.
Have a falling out with your comb? You don't have to part ways. Your hair is an important part of your identity and body image. By restoring your hair and scalp, you can also restore your self-esteem and confidence.
You May Also Like:
Tangled In Tension: Solutions for Hair Loss Due to Stress and Anxiety
More Hair Naturally® Uses Stem Cell Science to Stimulate Hair Growth
Regrow Your Hair to Reclaim Your Confidence: The Emotional Effects of Hair Loss is an original (News7Health) article.
Hair today, gone tomorrow
More than 80 million Americans experience hair loss and hair thinning… most of them men, and most of them before the age of 35. The reasons vary and include:
Sudden hair loss can cause more than a few fewer strands, including: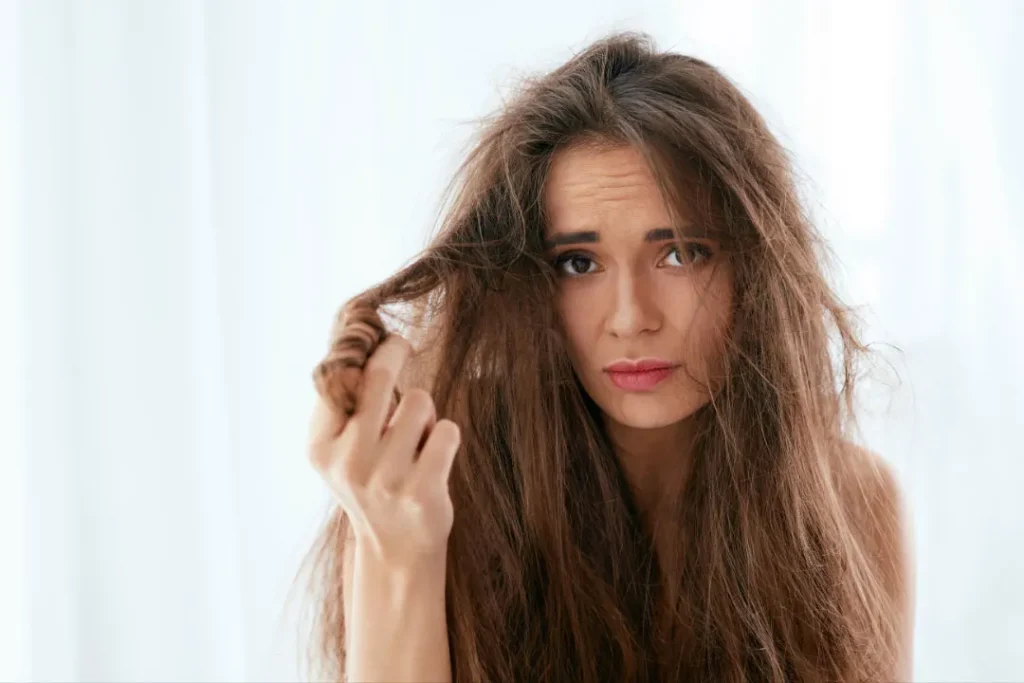 A breath of fresh hair
Rest a-sheared, all is not lost when you start losing hair. Once you've figured out the cause, it's easier to search for the cure. There are a number of treatments available, including: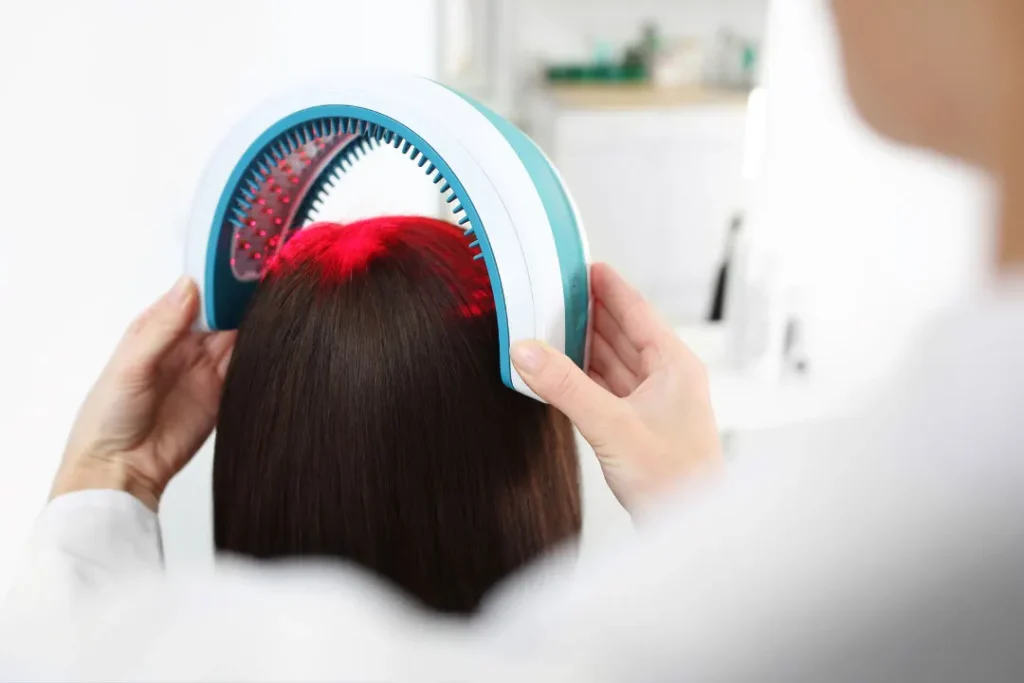 Restoring your hairmony
Your hair is one of the first things people notice about you. A healthy head of hair tells people you care enough to take care of yourself and your appearance. But it's not just about vanity. Just as Samson needed his hair to give him strength, we rely on our hair to preserve our body heat. Your eyebrows and eyelashes protect your eyes from extreme light and dust, as does the air in your nose and ears.
We found several over-the-counter products that offer a so-called "quick fix," but only one hair care company that offers an all-natural product. More Hair Naturally® 9 provides a stem cell therapy for hair loss that uses plant-based stem cells. They use mountain ginseng root and bamboo cells along with adipose-derived stem cells. This spray includes vital ingredients – such as quinoa – that contain the nine essential amino acids needed to grow hair (see above). More Hair Naturally 9 also includes zinc and copper to strengthen blood circulation. Combined, these ingredients help repair, block DHT on the scalp, and help promote healthier, thicker, and stronger hair growth.
More Hair Naturally is also the only company that follows up with one-on-one counseling to make sure their product works. "We want to set everyone up to succeed, so we need to find out people's needs so we can establish realistic expectations," says Founder and CEO Mahryah Shain. "A woman going through postpartum hair loss won't need a whole-year program: she may only need three to six months of treatment."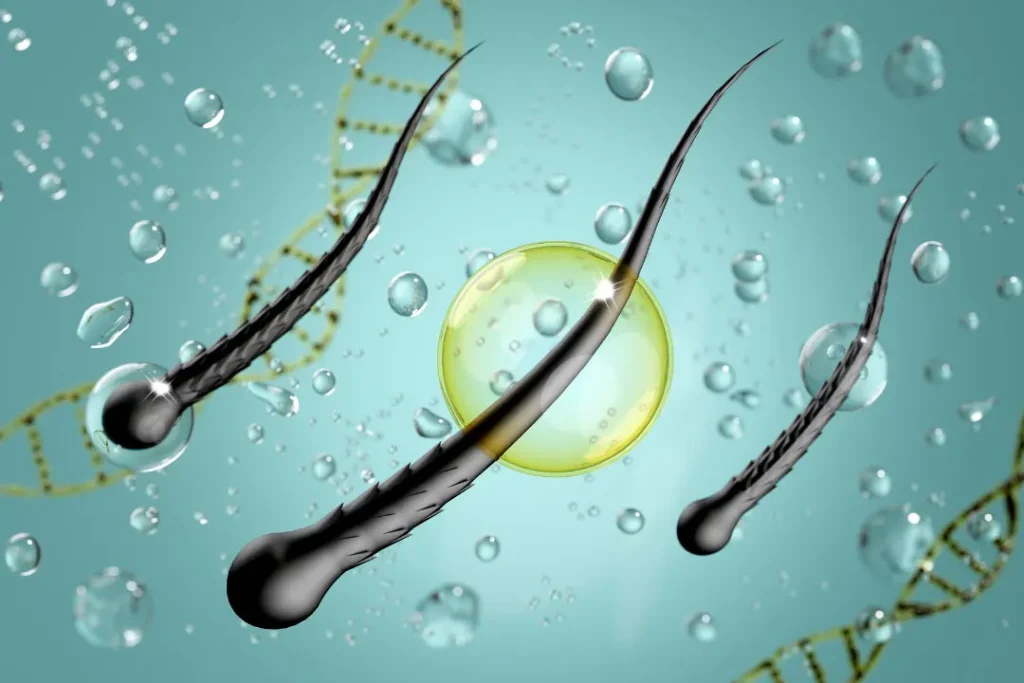 Less stress, more tresses
It's easy to unlock the secret of thicker locks. Instead of trying the comb-over or more expensive alternatives, consider lowering your stress level and using the natural ingredients Mother Nature provides. Instead of giving yourself a perm, give yourself permanent hair. It won't be long before someone compliments your hair, and you can say, "Thanks, I grew it myself."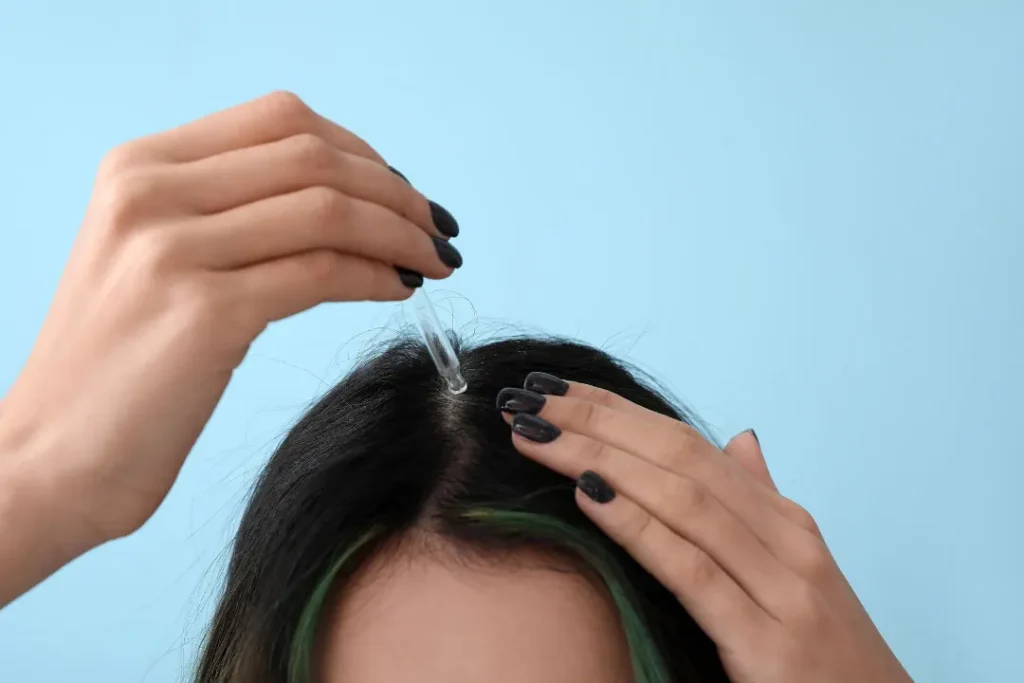 Further reading for additional reference:
Cleveland Clinic: Hair Loss
National Library of Medicine: Psychology of Hair Loss Patients and Importance of Counseling
Mount Sinai: Hair Disorders
National Library of Medicine: The Impact of Alopecia Areata on Sexual Quality of Life
Important Note: The information contained in this article is for general informational purposes only, and should not be construed as health or medical advice, nor is it intended to diagnose, prevent, treat, or cure any disease or health condition. Before embarking on any diet, fitness regimen, or program of nutritional supplementation, it is advisable to consult your healthcare professional in order to determine its safety and probable efficacy in terms of your individual state of health.
Regarding Nutritional Supplements Or Other Non-Prescription Health Products: If any nutritional supplements or other non-prescription health products are mentioned in the foregoing article, any claims or statements made about them have not been evaluated by the U.S. Food and Drug Administration, and such nutritional supplements or other health products are not intended to diagnose, treat, cure, or prevent any disease.