CBD may improve sleep quality by reducing anxiety, relieving pain, and even helping to regulate the sleep cycle. We'll compare two leading CBD sleep products: Equilibria CBD Sleep Gummies and Joy Organics CBD Gummies for Sleep, so that you can make an informed purchase decision.
It's a familiar feeling: tossing and turning in bed, trying to count sheep or steady your breathing, all in the hope of finally falling asleep. One in three adults worldwide experiences insomnia symptoms, and around 10% of the adult population has an insomnia diagnosis.
Managing sleep problems, whether acute or chronic, can prove difficult since what works for one person may not work for another. In addition, determining the cause of your insomnia can be a challenge — as it may result from many, many factors, ranging from genetic disposition to mental health conditions to simple lifestyle or habit changes.
There are multiple ways to treat insomnia, such as taking prescription drugs or herbal supplements. However, new research indicates that cannabidiol (CBD), a chemical derived from cannabis (better known as marijuana), can be an effective sleep aid without marijuana's intoxicating 'high' effects. One study reported that the majority of its participants experienced improved sleep quality with minimal and manageable side effects, making CBD an appealing option for those struggling with insomnia.
For these reasons, several companies have incorporated CBD into their sleep supplements, including Joy Organics and Equilibria CBD products. Keep reading for an in-depth comparison of their CBD sleep gummies, but be sure to consult with a doctor to determine if CBD or other sleep aid products are suitable for you.
You May Also Like:
Five CBD Sleep Gummies vs Partnered Process Sleep Gummies
When to Take CBD Oil for Sleep: Timing, Dosing, and the Most Effective Products to Take
Equilibria CBD vs. Joy Organics:
Using cannabis properties
Joy Organics offers CBD sleep gummies containing 30 milligrams (mg) of CBD, 3mg of cannabinol (CBN), and 1mg of tetrahydrocannabinol (THC), all of which are derived from the cannabis plant. In comparison, Equilibria CBD sleep gummies use 25mg of CBD and 5mg of CBN. So, Joy Organics uses more CBD but less of the other cannabis compounds, while Equilibra CBD sleep gummies use less CBD but more cannabis compounds. Which combination is better for the human body?
Both products use CBN, another property found in cannabis. CBN is created when THC, the intoxicating chemical in cannabis, degrades due to age and exposure to heat, air, and light. Although research on CBN is limited, studies suggest that it can cause drowsiness, especially when paired with CBD – making it ideal for people with insomnia.
The most notable difference between the two brands is that Joy Organics uses THC, while Equilibria CBD products do not. Although this may seem like an unusual choice, research indicates that low doses of THC can increase the length of time spent in deep sleep. Larger doses lead to the 'high' feeling commonly associated with cannabis; however, 1mg of THC is not enough to cause this, but it can still reduce anxiety and promote relaxation.
With Joy Organics using more CBD and more potent properties than Equilibria CBD products, their sleep gummies are more likely to provide a restful night's sleep and have you waking up feeling refreshed.
Equilibria CBD vs. Joy Organics:
Other ingredients
Equilibria CBD sleep gummies also include 25mg of chamomile and 25mg of L-theanine, an amino acid found in most teas and some mushrooms. Including L-theanine is an interesting choice — while drinking tea may reduce anxiety and stress, it can also increase your focus and attention, especially when paired with caffeine. However, other research suggests that L-theanine can also help people fall asleep more easily and deeply.
Using L-theanine as a sleep aid raises questions. Moreover, the amount of L-theanine in Equilibria CBD sleep gummies isn't substantial, either; one study found that people experienced better sleep after taking 450 to 900mg of L-theanine.
Chamomile, on the other hand, has been used as a sleep aid for thousands of years, although little research exists on its effectiveness. Researchers believe that apigenin, an antioxidant in the chamomile flower, may improve sleep by binding to receptors in the brain that may reduce insomnia. However, more research is needed to confirm this theory. It is important to note that if you're allergic to ragweed, you should avoid chamomile as it's closely related.
In comparison, Joy Organics uses only one other ingredient: 3mg of melatonin, often called the 'sleep hormone.' It's produced by the brain when in darkness and helps regulate the body's circadian rhythm, the internal 'clock' that controls the sleep-wake cycle. Melatonin supplements typically help promote sleep, but doctors discourage long-term use of it, and it is possible to overdose on melatonin. At 3mg, however, it's unlikely to cause any issues.
When it comes to the non-cannabis ingredients, both products use properties believed to help with sleep in some way. However, Equilibria CBD sleep gummies don't include melatonin, a hormone directly connected to sleep. Therefore, if you're looking for a more potent supplement, Joy Organics is the better choice.
Equilibria CBD vs. Joy Organics:
Price
In terms of pricing, Joy Organics emerges as the clear winner. The company offers its sleep gummies at an affordable price point of around $50, and subscribers can purchase them for nearly $40. In contrast, Equilibria CBD sleep gummies retail for $69 for a one-time purchase or a little over $50 with a subscription.
Even if you opt for the subscription plan offered by Equilibria, you'll still be paying approximately $2 more per unit than if you buy from Joy Organics.
Equilibria CBD vs. Joy Organics:
Final thoughts
If you struggle with falling asleep or getting quality sleep, then Joy Organics is the superior brand of the two. Its powerful formula of CBD, CBN, THC, and melatonin helps induce sleep without compromising the ability to wake up refreshed and ready to take on the day. In contrast, Equilibria CBD sleep gummies lack ingredients as potent as those in Joy Organics' sleep products. Additionally, with a more affordable price of $50, compared to Equilibria's almost $70, Joy Organics' sleep gummies come out as a clear winner.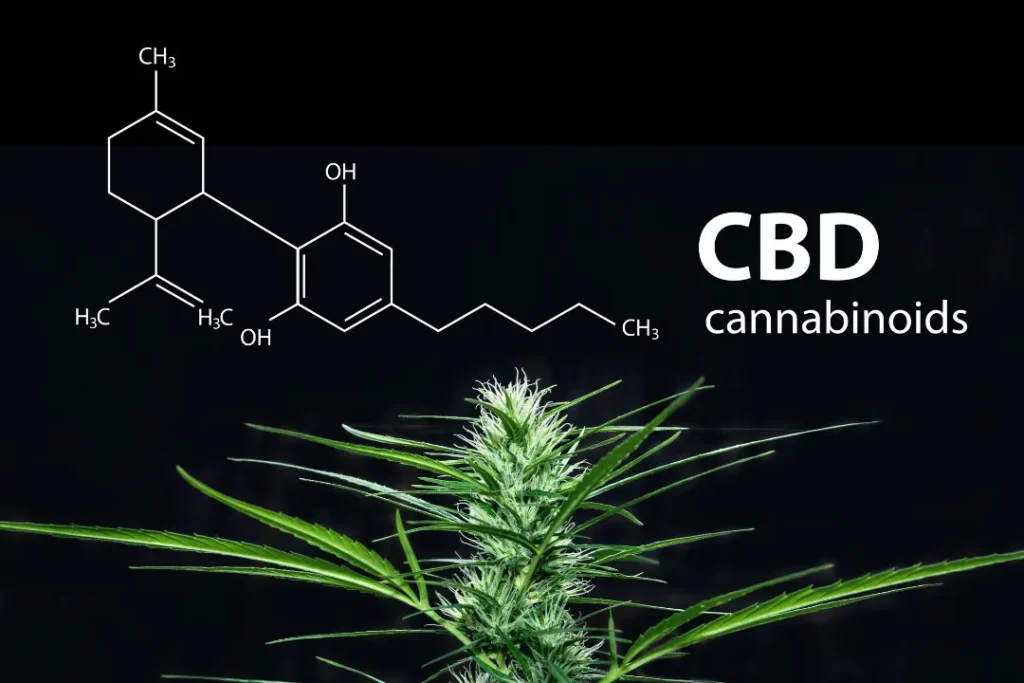 Further Reading:
Cleveland Clinic: Insomnia
New York Times: Does CBD Help With Insomnia?
Forbes: What is CBN? Benefits, Risks and Where to Buy
Sleep Foundation: Using Cannabis As A Sleep Aid
Medical News Today: Does L-theanine have health benefits?
Mayo Clinic: Melatonin
Important Note: The information contained in this article is for general informational purposes only, and should not be construed as health or medical advice, nor is it intended to diagnose, prevent, treat, or cure any disease or health condition. Before embarking on any diet, fitness regimen, or program of nutritional supplementation, it is advisable to consult your healthcare professional in order to determine its safety and probable efficacy in terms of your individual state of health.
Regarding Nutritional Supplements Or Other Non-Prescription Health Products: If any nutritional supplements or other non-prescription health products are mentioned in the foregoing article, any claims or statements made about them have not been evaluated by the U.S. Food and Drug Administration, and such nutritional supplements or other health products are not intended to diagnose, treat, cure, or prevent any disease.