Consumers are increasingly searching online and in the stores for innovative and potent products which offer the promise of optimal health and performance. The industry environment is highly competitive, and the marketplace, crowded with promoted choices, is confusing for even the most diligent prospective customers to navigate. Healthy food products, nutritional supplements, and nootropics are in ever-increasing demand as consumers become more focused on improving their state of physical and mental health, and in becoming more productive at everyday tasks and in the demanding contemporary workplace.
You May Also Like:
5 Great Non-Prescription Remedies for Vertebrogenic Low Back Pain
A Battle of Two Brain Boosters: NOW Foods' Brain Elevate vs MyPeak's Brilliance
In a business environment where it is a challenge for any new company or brand to gain a foothold, some exceptionally entrepreneurial companies with markedly superior or unique product offerings stand out, and, against the odds, are destined to be highly successful. Four companies, each in a different sector of the optimal health and performance market, and each with its own special value proposition, prove that it is indeed possible to be noticed in a crowded space.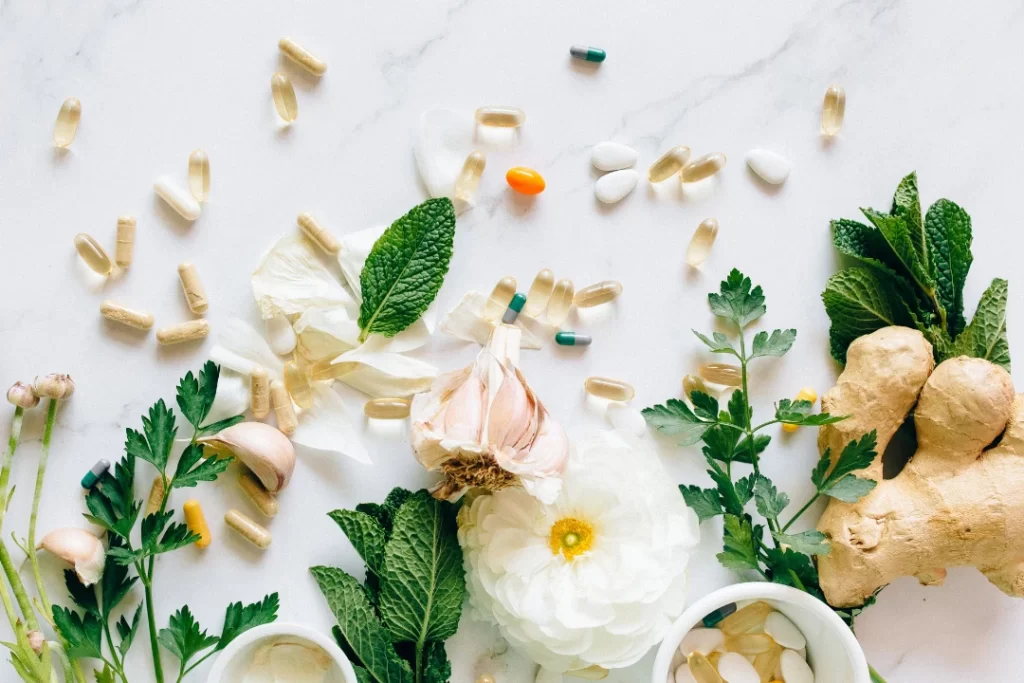 Optimal Health and Performance: 4 Industry Leaders is an original (News7Health)article.
Optimal health and performance with MyPEAK Supplements
MyPEAK, a California-based company, provides several offerings of proprietary formulations developed by physicians which are strictly natural, organic, plant-based, and vegan, including supplements for: preventative wellness and adaptogenic support; enhanced cognitive function, memory, and mood (this stand-out nootropic product – which contains no synthetics at all – is called Brilliance); digestive/gut health (a unique and exceptional probiotic which conforms to the strictest vegan dietary standards; skin radiance; and deeper, healthier delta sleep. All products are responsibly and sustainably sourced and manufactured in accord with the best clean practices.
Optimal health and performance with Organic Muscle
Organic Muscle, a Texas-based company with a mission that seriously incorporates environmental sustainability (the company actually plants trees, in a move toward reforestation), offers highly-refined proprietary USDA-certified organic fitness supplements to exercise and workout enthusiasts. In an industry sector which is dominated by synthetic formulas (mostly powders and mixes), Organic Muscle is the rare exception.
The company's premier product line is comprehensive and includes everything from pre-workout supplements, hydration support, and protein boosters (meal replacements), to superfood nutrient formulations and a highly-acclaimed immune support flavored drink mix (Immunity Shield+). From weightlifters and bodybuilders to sprinters and cyclists, Organic Muscle's consumer market is notable for its willingness to do extensive research and to be very selective about its nutritional choices, and Organic Muscle's superior products are being very well-received by this extremely particular demographic.
Optimal Health and Performance: 4 Industry Leaders is (News7Health) report.
Optimal health and performance with Science Research Wellness (SRW)
SRW, a New Zealand-based company, provides highly bioavailable anti-aging and longevity support supplements which operate at the cellular level, through organelles (such as mitochondria), to manifest appreciable systemic changes. The company's product line includes formulations which stabilize, nourish and renew the body's cells. SRW also provides a kit for testing biological age, and for measuring positive change following a regimen using the company's products. Biohackers researching such topics as NAD+, telomeric shortening, and other related topics will find SRW's offerings to be the best in their class. Maintaining a state of youthful health begins inside the individual cells which comprise our bodies, and SRW's suite of nutraceuticals is focused on intracellular respiratory efficiency.
Optimal health and performance with PaleoPro
PaleoPro, situated in Vista, California, is a uniquely positioned supplier of carnivore- and keto-friendly nutrient-dense naturally pastured protein and collagen foods and supplements which are particularly appealing to consumers who are on variations of the high-protein diet. The company's offerings include protein products, collagen products, high-protein bars, superfood greens, and a variety of supplements.
The supplement line includes such impressive items as pre-workout power coffee, multi-collagen complex, Hydrolyte+ (an electrolyte drink mix), beef organ capsules, and other products, most of which are derived from New Zealand raised grass-fed beef cattle. With the growth of the carnivore diet movement (perhaps in response to the promotion and prevalence of vegan diets and plant-based nutrition choices), PaleoPro's market is broadening appreciably, with carnivorous consumers prepared to pay a premium for high-quality animal-based products.
Four exceptional companies to watch
Most recently, News7Health, a digital publication centered on news relating to issues of health, wellness, and longevity, named each of the foregoing companies the best in its class and slated for rapid growth in sales and marketshare in the coming year.
Important Note: The information contained in this article (Optimal Health and Performance: 4 Industry Leaders) is for general informational purposes only, and should not be construed as health or medical advice, nor is it intended to diagnose, prevent, treat, or cure any disease or health condition. Before embarking on any diet, fitness regimen, or program of nutritional supplementation, it is advisable to consult your healthcare professional in order to determine its safety and probable efficacy in terms of your individual state of health.
FDA Compliance Notice: These statements have not been evaluated by the Food and Drug Administration. These products are not intended to diagnose, treat, cure, or prevent any disease.